What is ShopTill-e.com and how can it help me?
11 January 2019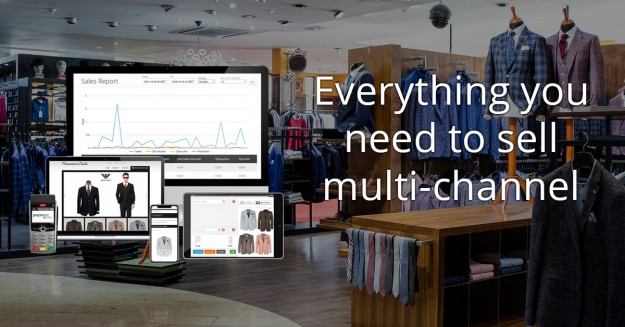 Do you want to sell face-to-face, in-store, online, or via marketplaces?
Do you want to manage your sales process with ease?
Are you looking for a cost effective solution to sell your products?
Whether you're a one person trader just starting out or an existing retail and/or online business looking to streamline your processes and grow, ShopTill-e could be perfect for you.
Using just one system (ShopTill-e.com) you can manage all your inventory, sales, customers, online sales, in-store sales, face-to-face sales, eBay, Amazon and more.

No more running multiple systems or spreadsheets. ShopTill-e.com is the all-in-one selling platform which can save you time and ultimately money.
Another great attribute of ShopTill-e.com is that all the features come as standard! There's no bronze, silver or gold packages to choose from - you get all the featues from day one - you just decide whether you want to sell online, sell instore or sell everywhere - easy!

Here are just some of the reasons why our clients love to use ShopTill-e for their online and in-store selling :-
Ability to sell on multiple channels
Combined ePOS and eCommerce system with marketplace integration so you can sell online, sell instore and/or sell on the go.
Not ready for the combined system yet? That's ok start with just the ePOS system or eCommerce and go multichannel when you're ready.
Ability to add additional Till points
The ePOS system caters for additional Till users at no extra cost.
ShopTill-e works with your existing tablet, laptop, PC, iPad, MAC etc.
Mobile friendly ecommerce websites
Professional, responsive designed ecommerce shop themes so you can be sure your customer experience will be great across all devices.
Great features come as standard
We want you to sell more, your success is our success.
Ability to sell to both consumer and trade
ShopTill-e offers multiple pricing tiers to cater for different ways of selling.
Built by UK experts in both retail and ecommerce with free UK support.
Low monthly subscription, without contract or set up fees.
System upgrades at no additional cost
As ShopTill-e is a cloud based retail system the core platform is continually evolved and ever upgraded giving you peace of mind that your retail business is continually being enhanced.
What retailers are saying about ShopTill-e.com
"Earlier this year I made the decision to transfer my online store over to ShopTill-e and I am so pleased that I did. Not only is it super easy to add all your products to the online store and navigate your way around, the Epos system is brilliant too. The biggest draw though is the support you receive, they really are brilliant and on hand for any technical issue big or small. I cannot recommend them enough."
Try ShopTill-e.com free for 14 days or book a demo with us today.
ShopTill-e will make running your retail business easy for you, as well as maximising your selling potential.