Create brand awareness, engage your clients and increase leads
Website design, Bristol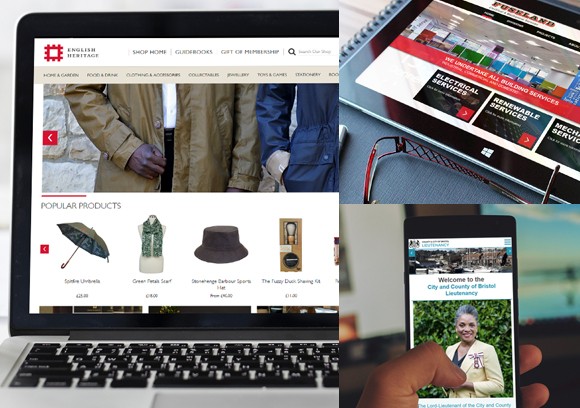 Responsive, mobile-friendly websites
Our websites have a well thought-out structure and layout, to help engage with your audience and importantly, automatically, deliver the right messages via the appropriate device, whether it's mobile, laptop, tablet or desktop.
All our websites are fully responsive and mobile-friendly, giving you peace of mind knowing your website will work no matter what device it's viewed on.
Websites that achieve your business goals
With a new website design and build it's important to not only consider your needs, but also your clients' needs. Establishing credibility and trust directly impacts on the level of enquiries you receive and your potential revenue.
Your visitor will look at your website and decide if they have enough assurance to stay and learn more about you, or whether they want to leave and go elsewhere.
What do you want your digital presence to achieve for your business?
Our responsive websites will help you:-
create brand awareness
generate more enquiries and leads
promote your services to achieve visitor understanding
promote enhanced website content and blog articles for visitor engagement
rank high on the search engines to gain awareness and leads
integrate your website with your brand and marketing strategy
build customer confidence and trust