Website Terms and Conditions
Create tailored terms and conditions for your website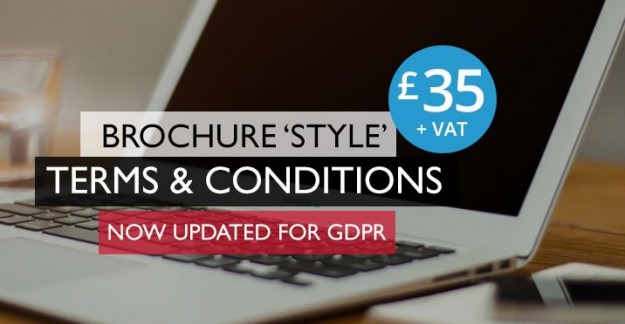 If you operate a UK website for your business, whether it's a Brochure website, a Forum website or an Affiliate website, it's important to have Website Terms and Conditions and a Privacy and Cookie Policy, that complies with GDPR and is clearly visible on your website.
E-TermsandConditions.com is an online, instant generator, of custom-made Terms and Conditions, that enables you to easily create your own, custom Website Terms and Conditions in minutes.
Easy to create - tailored to your business
They are tailored for most types of websites such as Brochure Websites, Affiliate and Blog Websites, and they cover all the essential requirements of EU legislation such as GDPR.
Simply answer a set of easy questions about your business and our automated system will build and generate your own set of Terms and Conditions as well as a Privacy Policy, that can be easily added to your website.
Updated to include GDPR
Compliant with UK and EU law
Privacy & Cookie Policy documents incorporating data-protection law & EU Cookie Law Compliance
Fast to create - takes just 10 minutes and all documents are customised for you and pre-populated with your own business details
Easy to generate - with instant download just paste into your website
Cost-effective
Need your own Website Terms and Conditions but at an affordable price?
Prices are just £35.00 plus vat for a Brochure Website Terms and Conditions with Privacy Policy.