Let us help you take your ecommerce website to the next level
Affordable, bespoke ecommerce websites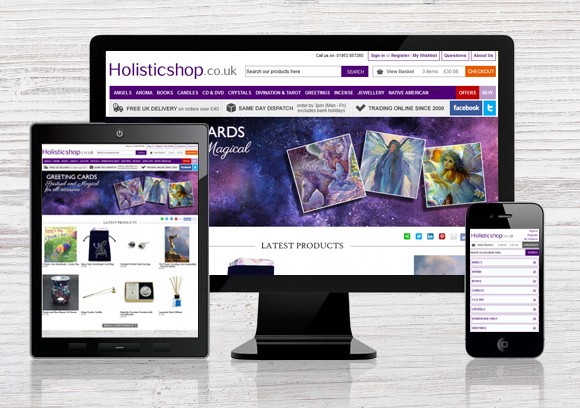 Bespoke, eCommerce web design and build
If you are looking for an ecommerce partner to help your business succeed online then you're in the right place!
We have planned, designed and built numerous beautiful, fully featured, complex, high performing ecommerce websites for our clients, selling all manner of products such as :-
clothes, shoes, gifts, food, trips, beauty, home accessories, nappies, jewellery, courses, toys, point of sale, phones, sheds, garden accessories, bathroom supplies, exhibition stands, fishing equipment, downloads, music equipment, construction, stone masonry, sports equipment, books, computer supplies, games, furniture, pet accessories, sports equipment, football kits, trampolines, readings, kitchen accessories and so much more.
Creative, engaging eCommerce design
A well thought out design and layout = a great user experience for your customers.
We make sure our bespoke, stylish ecommerce designs are not just visually appealing; our experienced web designers also understand that layout, content and how the customer moves around your ecommerce store, to find the products and information they want and need, is also fundamental to your ecommerce success.
Bespoke eCommerce website development
Of course, if you need specific functionality that is unique to your business, that's ok! Our web developers can easily develop new functionality to suit your exact needs.
Supporting your bespoke, ecommerce website
Fully featured eCommerce platform
Shipping, click and collect, promotions and discounts
Customer management, order management, inventory management
Reviews and live chat
Comprehensive content management system
Powerful, PCI compliant, ecommerce website hosting
SSL certificates and unique IP addresses
Ecommerce website management and ongoing support
Online marketing to help your ecommerce website evolve and grow