Coordinate your online and in-store sales more efficiently
Customers now shop in multiple ways - online, in a retail shop, face-to-face, social media and internet marketplaces like Amazon, eBay, Etsy etc.
But many retailers are limited by their existing ecommerce and point of sale systems, with time wasting duplication and confusion about stock levels, hindering their efficiency when selling multi-channel.
Empowering merchants to work smarter not harder
Our innovative, all-in-one retail management software enables retailers and trade to sell multi-channel, efficiently and cost-effectively.
In a nutshell it:-
takes away the headache and cost of running multiple systems
provides a central hub for inventory, products, orders, customers
streamlines processes and removes unnecessary admin
keeps you knowledgeable about sales and stock levels in real-time
How much time and money could you save by using just one system to sell multi-channel?
Welcome to ShopTill-e all-in-one retail management software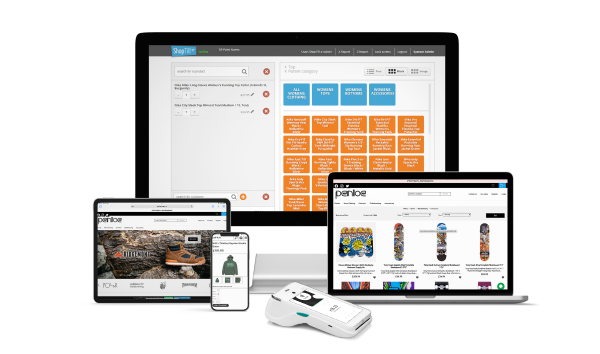 One system with everything included to sell multi-channel:-
A seamlessly connected ecommerce platform and point of sale software to sell online and in-store
Marketplace integration to sell on internet markeplaces and list on Google Shopping, Facebook and Instagram
Manage products, stock, customers, sales and more in the easy to use central hub where everything's in one place
What Hardedge says about ShopTill-e :-
"What can I say? I wish I had come across this package from ShopTill-e when I 1st looked into integrating my bricks & mortar store into the digital age. It would of saved me a lot of time, financial waste and most of all the stress that comes with setting up this type of system.
The team at ShopTill-e are available at the end of the phone which is so refreshing. Nothing is too much for the team and as of yet I have not been told it's not possible.
It does everything written on the label. Inventory, Epos, Website and options to plug into 3rd party platforms & probably a lot more I have not discovered yet. Detailed demonstration and the easiest listing tools I have come across made the initial start up process simple. "
Click here to read more ShopTill-e 5 Star reviews on Capterra.