Email that works across all devices
Hosted Email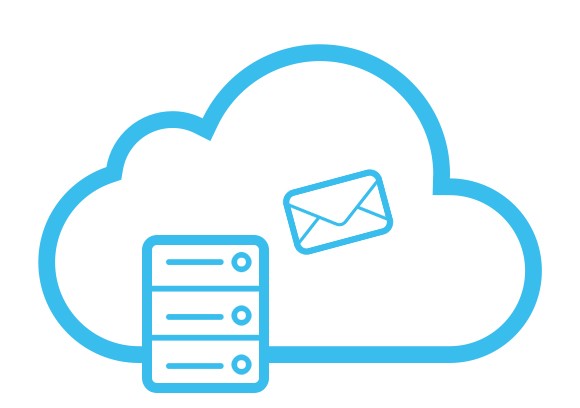 Synchronise your email across all your devices
Nowadays we all seem to have more and more devices like iPhones, Android, iPads, a Desktop PC, Laptops etc. The trouble is with conventional Internet email if you send an email on your laptop it's only in your sent items on the laptop. Similarly, if you put something in your calendar it's not available everywhere.
This is where Hosted Email comes in - it synchronises your email across all your devices, automatically.
How can Hosted Email benefit you?
Everything is synchronised across all of your devices - email arrives instantly to your phone, iPad, PC etc no more waiting for mail to be collected or having to press send & receive.
You also have full access to all of your email folders, contacts, calendars, and files from any Microsoft Outlook or Web browser from anywhere, anytime!
All mailboxes are regularly backed-up and inbound, outbound and internal email flow is securely copied into a real-time archive for added reassurance.
All the benefits of an in-house server but at a fraction of the cost - from only £3.50pm
Hosted Exchange allows you to gain the benefits of having an in-house server at a fraction of the cost, allowing you to manage your data cost-effectively and just because its cheaper it doesn't mean that you sacrifice service quality. The Hosted Exchange environment is super-resilient and is fully managed.
Hosted Exchange will allow everyone to work together seamlessly.
Professional - £6.00 per month provides entry-level Anti-Spam and Anti-Virus protection with 125GB's of email storage space and the full hosted exchange facilities - you get to collaborate more easily with your colleagues by sharing calendars, tasks, contacts and files.
Professional Lite - £3.50 per month provides entry level Anti-Spam and Anti-Virus protection with 50MB's of email storage space for the reduced functionality webmail and basic Outlook POP access
Minimum 12 month agreement

Outlook Licence
If you don't have Outlook but want it then no problem! You can add Outlook to your monthly amount for just £2.00 per month per user.
Control your costs
Moving your Exchange environment into the Cloud means you get all the advantages of on-site collaboration, whilst reducing the IT overhead of running an on-site Exchange or Small Business Server.
Reduce installation costs
There is no expensive hardware to install or maintain. By switching to Hosted Exchange for your email there is just a small monthly fee.