Sell online and sell in-store
Combined ePOS and ecommerce platform with marketplace integration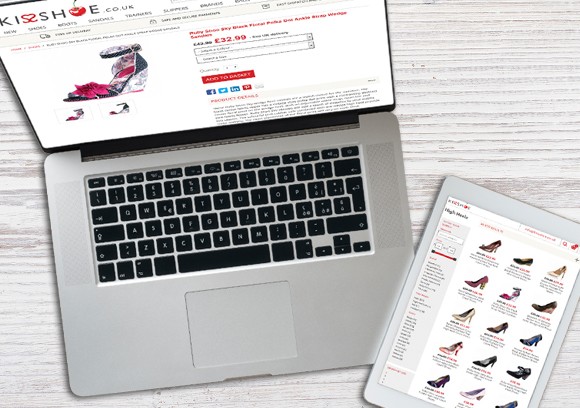 ShopTill-e.com - the all-in-one retail system
ShopTill-e.com provides you with everything you need to sell multi-channel - sell online, sell in-store and sell face-to-face.
Combined ePOS and ecommerce platform with marketplace integration
It's a quick to launch, low cost, pay monthly, all-in-one retail platform that allows you to start accepting online payments instantly and has all the functionality you need to sell your products and manage your retail business.
ShopTill-e.com includes :-
Point of Sale (EPOS) system - so you can sell in-store and face-to-face
Online Shop / Ecommerce platform - so you can sell online
Marketplace integration - so you can sell via eBay, Amazon and more
Easy to use central hub to manage all the above, easily
Superb ecommerce and ePOS features
It provides you with full control from its easy to use admin system. Features such as inventory management, stock control, order and customer management are managed from one central point, saving you time and ultimately money.
Other ePOS and ecommerce features include the ability to add/edit products and categories, shipment management, click and collect, return and exchange management and much more.
It also gives you the ability to provide special offers, discounts, cross sell/upsell, gift vouchers, promotions and much more, helping you to maximise your selling potential.
What retailers are saying about ShopTill-e.com
"Earlier this year I made the decision to transfer my online store over to ShopTill-e and I am so pleased that I did. Not only is it super easy to add all your products to the online store and navigate your way around, the Epos system is brilliant too. The biggest draw though is the support you receive, they really are brilliant and on hand for any technical issue big or small. I cannot recommend them enough."
Combined all-in-one retail platform
Want to learn more about ShopTill-e.com? Either contact us or take a free 14 day trial and see for yourself how ShopTill-e.com can help your retail business.
Other ePOS and ecommerce features include:-
Synchronises your products and sales in real-time, across all your sales channels
Choice of how your ecommerce shop can look
ePOS works in offline mode meaning you never miss a sale
Free 14 day trial
Easily list, sell and manage your chosen products on any marketplace
Understand your best sellers, profit margins and more with insightful reports
Cloud based so you can oversee from anywhere
Simple to set up and easy to use
Low cost, pay monthly, straightforward pricing