A seamless shopping experience for customers
When customers see your brand, they don't see a separate retail shop and ecommerce website, they see a seamless approach to buying.
Some will do their research first via your website and then come into your shop to buy, or click and collect. Others browse social media, or shop via Amazon or eBay.
The point is, customers now shop in multiple ways and it's crucial for retailers, who want to take advantage of multi-channel selling, to use the right technology.
Using the right technology will:-
take away the headache of managing multiple retail systems
streamline processes, remove unnecessary admin duplication
eliminate associated costs of running multiple selling platforms
stay knowledgeable in real-time about sales and stock levels
And that's where ShopTill-e can help....
Book your personalised demo here or you can try FREE for 14 days.
Easy multi-channel selling, use just one system
Get everything you need to sell multi-channel and coordinate all your online and in-store sales with one easy-to-use retail system.
Fully integrated in-store and online shopping, an all-in-one solution that has all the functionality you want to sell your products everywhere and manage your retail business with ease.
With its streamlined processes, real-time inventory tracking, click and collect, loyalty programmes, promotions and so much more, it allows retailers to save time, reduce costs and grow.
Efficient management of your retail store and online shop with its seamlessly connected:-
Point of Sale (EPOS) system - so you can sell in-store and face-to-face
Online Shop / Ecommerce platform - so you can sell online
Marketplace integration - so you can sell via eBay, Amazon and more
Google Shopping, Facebook and Instagram feeds - to promote your products where your customers are
Easy to use central hub - to run and manage all the above, easily
Cloud ePOS and ecommerce features include:-
Simple to set up and easy to use
Low cost, pay monthly, straightforward pricing
Synchronised stock levels, sales and data in real-time, across all your sales channels
Free online shop templates to choose how your ecommerce shop can look
ePOS system that works in offline mode so you never miss a sale
Easily list, sell and manage your chosen products on any marketplace
Google Shopping, Facebook and Instagram feeds, to promote your products where your customers are
Understand your best sellers, profit margins and more with insightful reports
Cloud software so you can oversee from anywhere, anytime
Multi-outlet and multi-webshop options
Free 14 day trial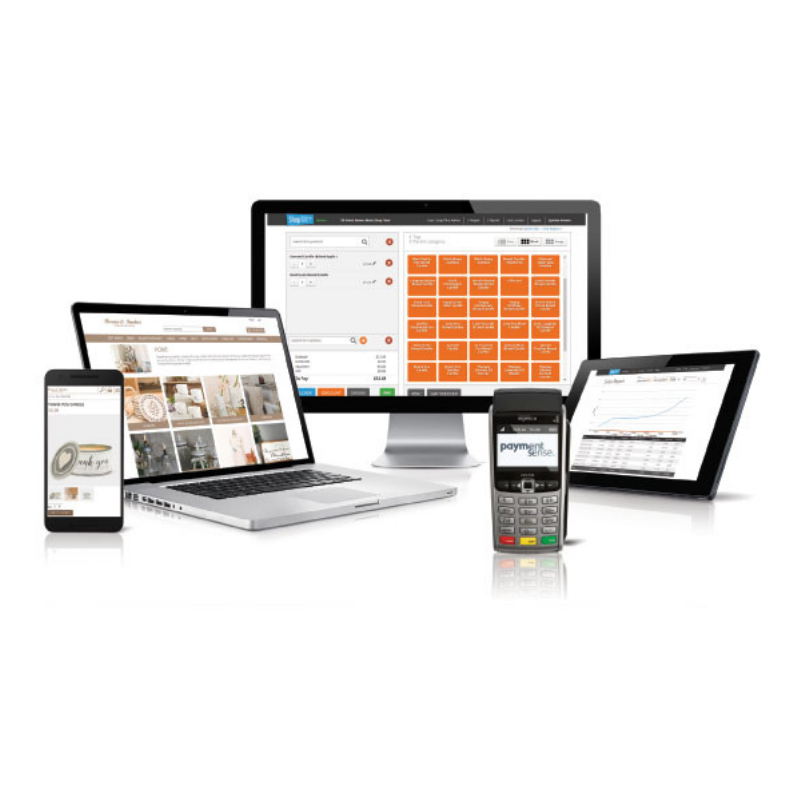 Perfect for small and medium-sized businesses
Comprehensive inventory management that's seamlessly synchronised; as you sell on one channel, products, stock and sales are automatically updated everywhere.
Great customer features are included; loyalty programmes, special offers, promotions, bundles, cross sell/upsell, gift vouchers that can be redeemed online and in-store, comprehensive shipping, click and collect, return and exchange management and so much more.
And with its multi-till, multi-outlet and multi-webshop options you know you can grow.
Contact us or book your personalised demo or try FREE for 14 days