ShopTill-e.com
Cloud ePOS and eCommerce platform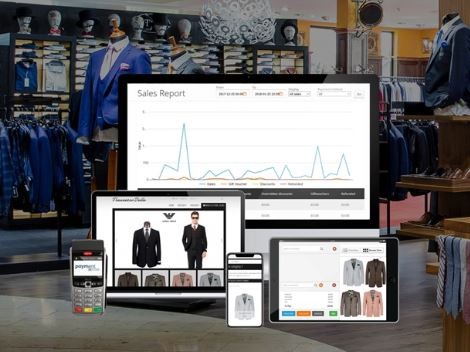 What is ShopTill-e?
ShopTill-e is a cloud based, affordable retail platform for start-ups, as well as existing online and retail businesses.
It's a multi-channel, all-in-one retail platform, that includes:-
- a Point of Sale / Till system (ePOS) so you can sell instore and sell on-the-go
- an online store builder with responsive, shop front templates, so you can create your own, amazing ecommerce shop and sell online
- Internet marketplace integration with eBay, Amazon and more, giving you even more sales channels, to sell your products to your customers
All with an easy to use, central hub to manage everything from one place.
How can ShopTill-e help me?
It will save you time and money.
It's a single, retail platform where you manage everything from one central point.
There's no duplication or double entry of products - no matter where you sell.
Great features to help you sell and manage your retail business
Products, customers, inventory, sales, sales channels, promotions, shipping, gift vouchers, reports and more, are all managed from a central place, that is constantly synchronising and keeping everything uptodate, across all your sales channels.
ShopTill-e allows you to work smarter, giving you more time to sell
If you would like to find out more visit https://www.ShopTill-e.com.
There is also a 14 Day Free trial, with no obligation and no credit card needed, so you can try it for yourself and see how it can benefit your business.