What is ShopTill-e?

ShopTill-e is a cloud, all-in-one retail platform that allows you to sell in-store, sell online, sell where your customers are, using just one system.
It's been specifically created to answer the needs of small and medium-sized businesses allowing them to provide a seamless, consistent shopping experience to customers.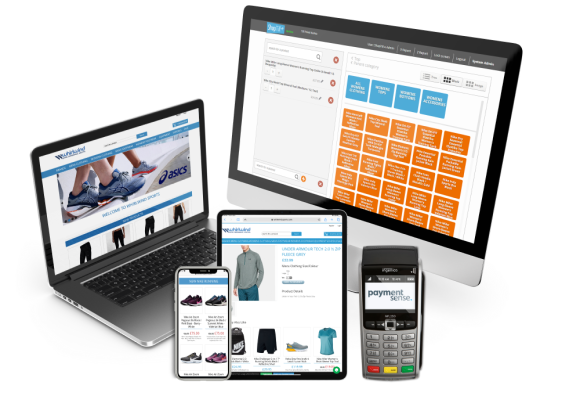 Want to take advantage of multi-channel selling?
That's no problem, ShopTill-e's all-in-one solution means you can:-
Save time - there's no more running multiple systems, no duplication or double entry of products - no matter where you sell.
Reduce costs - you only need to pay for one system. And all the great features are automatically included so there's no escalating costs.
Stay in control - inventory is automatically synchronised across each channel, as you sell on one channel it's updated everywhere in real-time keeping you on track.
Grow - peace of mind that your business is being constantly evolved, as enhancements are automatically added to the core system and are at no additional cost.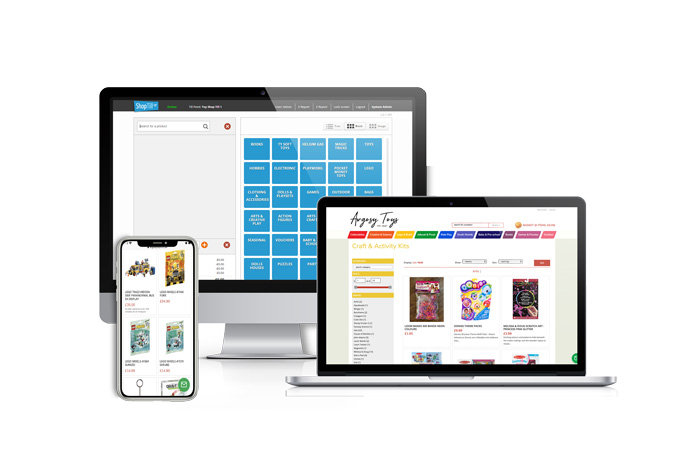 How can ShopTill-e help me?
It's just one system that seamlessly combines :-
Point of Sale / Till system (ePOS) for accurate, fast in-store and on-the-go selling
Online shop builder and fully-featured ecommerce platform with a choice of responsive, online shop templates for successful online selling
Internet marketplace integration with eBay, Amazon, Wayfair, Etsy and more, giving you more places to sell your products
Product feeds for Facebook, Instagram and Google Shopping to promote your products where your customers are
All-in-one easy to use, central hub where you run and manage everything in one place.
ShopTill-e has been built to grow with you, at your pace
If you're not ready for multi-channel selling just yet and don't need the all-in-one solution that's ok, as the ePOS system and ecommerce platform can work independently. You can start with one and simply add the other sales channel should you wish.
All the great features are automatically included
Products, customers, inventory, sales, sales channels, promotions, bundles, shipping, gift vouchers, loyalty programme, shipping, exchange and return, click and collect, pay on account, tiered pricing, reports and so much more, are all included and managed in a central place, that is constantly synchronising, keeping everything, and you, uptodate in real-time.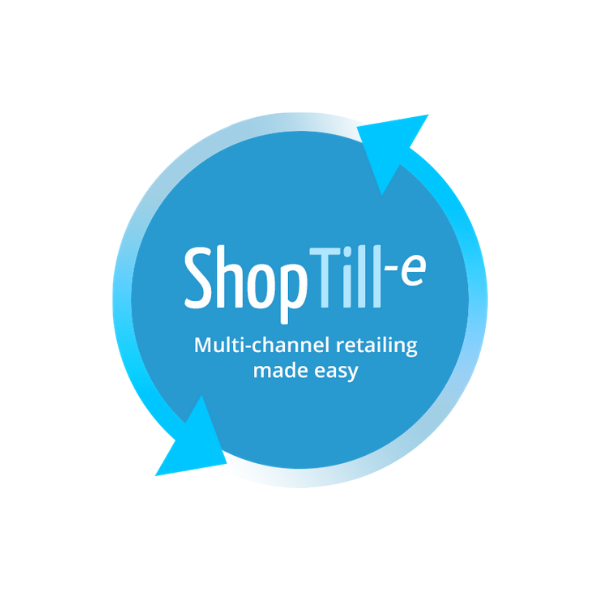 Multi-channel selling made easy with ShopTill-e
Try ShopTill-e FREE for 14 days no obligation, no credit card needed.
Or book your personalised demo and discuss your exact needs with one of our experts.
Simple to set up, start selling in minutes, easy to use cloud software
No set-up fees, no cancellation fees, no hooked-in contracts
You choose where to sell
Seamlessly synchronises everything across the point of sale and online shop
Multi-outlet and multi-webshop options available
Oversee everything and run from anywhere, it's all in one place
Smart retail reports
No complicated plans, just simple, straightforward plans and pricing