Do you want to sell on multiple sales channels?
Sell face-to-face, in-store, online, via marketplaces...
Whether you're an existing retail shop and/or online business, looking to streamline your processes and grow, or a one-person trader just starting out - ShopTill-e could be perfect for you.
A lot of selling platforms are either geared towards just point of sale or just ecommerce however, consumers shopping behaviours have changed and in today's world, a retailer needs to maximise their selling potential and utilise each selling channel to capitalise on consumer expectations.
And that's where ShopTill-e can help....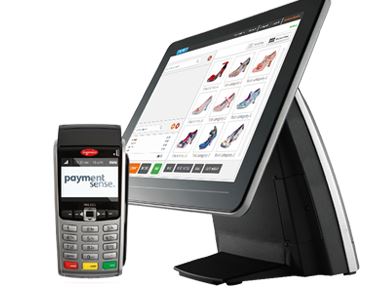 What is ShopTill-e?
It's an all-in-one selling platform that enables you to run and manage all your inventory, sales, customers, online sales, in-store sales, face-to-face sales, eBay and Amazon sales and so much more - all using just one system.
ShopTill-e takes away the headache of running multiple systems or spreadsheets.
Save time, reduce costs and grow - no complicated packages or add-ons
Another great attribute of ShopTill-e is that all the features come as standard!
There are no bronze, silver or gold packages to choose from - you get all the features from day one - you just decide where you want to sell - sell online, sell instore or sell multichannel - easy!


You get everything you need to sell multi-channel :-
Ability to sell on multiple channels
Combined ePOS and eCommerce system with marketplace integration so you can sell online, sell instore and/or sell on the go.
Not ready for multichannel selling just yet? That's ok - start with either the ePOS system or the eCommerce system and then go multichannel when you're ready.
Ability to add additional Till points
The ePOS system caters for additional Till users at no extra cost.
ShopTill-e works with your existing tablet, laptop, PC, iPad, MAC etc.
Mobile friendly, ecommerce websites
Professional, responsive designed, ecommerce shop themes, so you can be sure your customer experience will be great across all devices.
Great features come as standard
We want you to sell more, your success is our success.
Fully integrated with Paymentsense, Stripe and Paypal or works with your existing merchant account.
Keep everything up to date
Seamlessly synchronises everything across each sales channel.
Ability to sell to both consumer and trade
ShopTill-e offers multiple pricing tiers to cater for different ways of selling and who you are selling to.
First-class help and support
Built by UK experts in both retail and ecommerce with free UK support.
Low monthly subscription, without a contract or set up fees - no complicated packages - you choose where to sell.
System upgrades at no additional cost
As ShopTill-e is a cloud-based retail system the core platform is being continually evolved and ever upgraded, giving you peace of mind that your retail business is continually being enhanced.
Here are some of the reasons why our clients love to use ShopTill-e for their online and in-store selling :-
"Earlier this year I made the decision to transfer my online store over to ShopTill-e and I am so pleased that I did. Not only is it super easy to add all your products to the online store and navigate your way around, the Epos system is brilliant too. The biggest draw though is the support you receive, they really are brilliant and on hand for any technical issue big or small. I cannot recommend them enough."
and
"What I like about the system is that it's easy to input new stock and get a product on our website within minutes of it arriving. Then as stock sells through we can replenish easily as we know how many we are looking for, and don't waste time looking for things we don't know we have. The click and collect feature has been working well for us. Technical backup is excellent. You and your team have been very helpful....."
Are you looking for an all-in-one system to sell your products and manage your retail business?
ShopTill-e will make running your retail business easy for you, as well as maximising your selling potential.
You can book a demo with us today or alternatively you can try ShopTill-e.com free for 14 days.