The Importance of having a Mobile Friendly Website
8 February 2017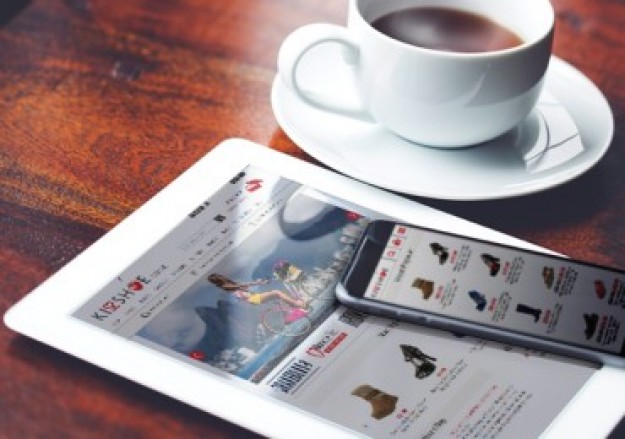 Does your website need to be mobile friendly? Absolutely!
Sales through smartphones are continuing to grow year on year, with that in mind businesses cannot afford to ignore this platform and it is so important that your brochure or ecommerce website is optimised to work, not just for laptop or desktop, but for all devices.
Top reasons why your website should be built in a responsive design
more searches are now done via mobile than desktop and that's because smartphone users will use their phones and browse websites on the go, whilst travelling to work, whilst watching TV, whilst shopping etc
with regards to mobile users browsing whilst shopping, 'webrooming' is now common practice, this is where consumers will research products online before buying them in store
it's what your customers now expect and want, they expect to browse a website on their device and for it to work on the screen they are browsing in
sales via smartphones grew by 47%, year-on-year in December, according to the IMRG Capgemini eRetail Sales Index, and accounted for 54% of all sales made via a mobile device with tablets accounting for the other 46%
google now prioritises mobile-friendly websites over those that are not mobile-friendly in mobile search results. Google changed their algorithm in 2015 and have made a couple of algorithm updates since then to prioritise mobile friendly websites
we now consider mobile friendly websites to be standard. All our website design and builds are created in a responsive design so that it will work automatically across mobile devices
browsers expect an improved streamlined experience when browsing, in turn this means a more positive user experience for your customers
Responsive design equals better user experience
Why would you want to make it difficult for customers to browse your site?
If your website doesn't work on a mobile what do you think they will do, will they stay and continue reading or will they move on and go to another site where they can browse easily what they are looking for?
Why would you put a block in the way of how well you can rank on Google - do you want to be higher or lower on Google?
Call us on 0845 6171117 or contact Electric Media Bristol if you would like to discuss this further.
Further reading
https://webmasters.googleblog.com/2016/03/continuing-to-make-web-more-mobile.html
https://support.google.com/adsense/answer/6196932?hl=en-GB
http://searchengineland.com/googles-mobile-friendly-algorithm-boost-rolled-249357
Call us on 0845 6171117 or contact Electric Media Bristol if you would like to discuss this further.