Ten tips to maximise your Christmas ecommerce selling
1 November 2020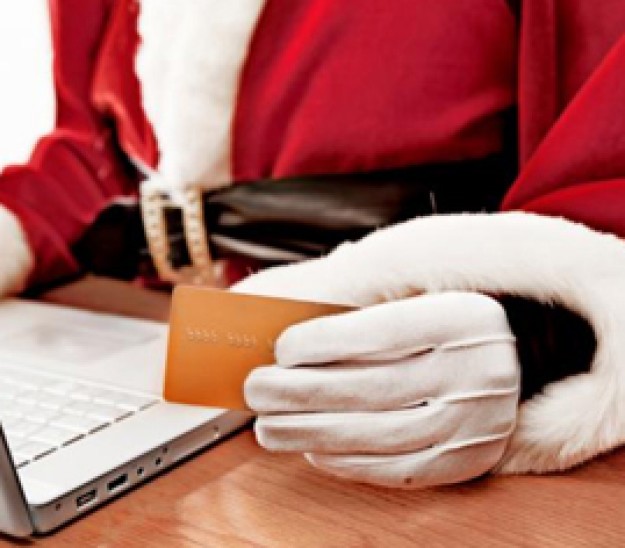 Ecommerce Shopping Christmas 2020
With Covid-19 more and more people have been shopping online. And with the current lockdown in place until 2nd December, shoppers can't rely on the high street for this year's Christmas shopping, so it's imperative for online shop owners to maximise sales through their ecommerce website and make sure their online presence is up to scratch.
Here are some top tips to help get your ecommerce website Christmas ready:-
1) Improve your product pages
Review and revisit everything about your product page. Are the images high quality, do they promote your product in the best possible way?
What about your product descriptions? Do your ecommerce website product descriptions stand out from the crowd? Your descriptions should always contain quality, unique content that will entice the customer the buy as well as letting Google know what your product is about so that it can rank you accordingly.
Always remember to add related products as associating linked products can really help customers find what they are looking for, as well as boosting sales and improving basket order values for you.
2) Review SEO of your main pages and best sellers
Are your main pages and product pages being picked up by Google? What can be done to improve them? Review titles and meta descriptions, are the keywords still relevant and do you have new keywords to be considered and planned for?
Adding unique, quality content to your website is such an important element of your SEO and great content marketing plan can help you gain great rankings.
3) Organise your products, offer gift sets and gift wrapping
Make it quick and easy for your customer to shop. Bundle similar products together to not only make it easier for the customer to buy but also encourage larger basket order values. Offer incentives throughout the Christmas period to continually encourage and maximise the selling opportunities.
Offering a Gift Wrapping service is a great idea at this time of year, imagine receiving your item all gift wrapped saving you the job!
4) Improve your Checkout Process
Think about how your checkout process works. Can it be made easier? Do you force people to sign up for an account? Should you be offering a guest checkout as well? Look at your sales funnel, where are they dropping out in the buying timeline?
Simple things like incorporating a post code look up has been shown to reduce checkout abandonment by speeding up the checkout process and reducing errors.
What about sending cart abandonment emails? They are great at providing a gentle reminder to the customer to purchase what they have in their basket.
5) Reward your loyal customers
This has been a tough year for everyone, and Christmas is the perfect time to thank the customers who been loyal to you.
Offering certain promotions just to them is a great way to show your appreciation. It's also the perfect excuse to give them a friendly reminder of the products you offer.
6) Add Live Chat
Customers want businesses to be easy to deal with and offering live chat makes it easy. Customers can easily write their question and have it answered in real-time by a real person.
This way of communication helps to build a positive brand experience for your online shop by offering that one-to-one interaction and providing a personalised service.
7) Returns Policy and Delivery Dates
Ensure your returns policy is clear, concise and not hidden on the site. Make it easy for customer to return unwanted items, if difficult then they won't shop with you again.
Show your last delivery date - experience shows this helps generate urgency and motivate your visitors to buy before it's too late.
8) Speed, speed and more speed
The speed of your ecommerce website is super important for 2 big reasons:-
1- customers do not want to wait for a page or image to load, this is a big no-no from a customers point of view and it gives the impression your website is not up to scratch and they will go elsewhere.
And 2 - Google will rank your website on speed, the slower the site the lower the rank and vice versa, there's no point spending time updating your SEO if the speed of your online shop lets you down.
So ensure your ecommerce website is as fast as it can be.
9) Make it Christmassy!
Add some Christmas cheer to your online shop with some great Christmas banners. The banners can show your Christmas delivery dates, top selling Christmas products, any offers or deals you may be running and so much more.
10) Get the word out with Email Marketing and Social media
Finally, don't forget to tell your customers about your Christmas offers! Be creative with your content, write informative articles about your best selling products and why people are buying them.
Plan an Email Marketing campaign and tell them about your offers and when the offer is ending. And use Social Media to engage and entice them to buy.
Here's to your Christmas Ecommerce success
This is by no means an exhaustive list but some helpful tips to help you make the most of your Ecommerce selling at this time of year.
Can we help? Contact us or call us today on 0117 4058919.