Goodbye 2018, hello 2019!!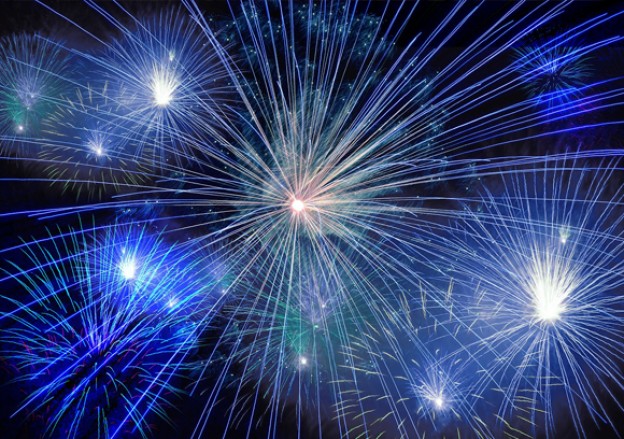 5 Digital Tips for 2019
Yes it's that time of year again where we brush off the last year, New Years resolutions have been made (and probably already broken) and now we're making sure our plans are in place for the year ahead.
We know it's easy to ignore your own online presence as you're busy working for your clients but here's some easy digital tips to kick start you into 2019.
1 - Reminder - Google Chrome browser now displays warnings for 'Not Secure' websites
The date has now long passed and with effect from July 2018 the Google Chrome Browser clearly shows if your website is 'Not Secure' if you do not have an SSL certificate.
If your website shows 'Not Secure', what will your visitors do? Will they stay or will they go elsewhere?
Having an SSL not only provides website security, but it also helps to build credibility and trust for your customers when they visit your website. With this in mind move into 2019 with a secure website.
2 - Life's better when everything is in sync!
It's now the norm to be working across several devices such as iPhones, Android, iPads, Tablets, Desktop PC, Laptop etc. However the trouble with conventional Internet email is that it doesn't always seamlessly synchronise across each device and similarly if you put something in your calendar it may only show in one place - and that's where Hosted Email and Office 365 comes in.
With all your emails and calendar synchronising automatically across all your devices, it will not only save you time but will also give you peace of mind that all your data is uptodate. And with Office 365 you also get access to a full range of Office applications such as Word, Excel and Powerpoint, as well as massive amounts of cloud file storage, all for very low monthly fee. Move into 2019 and take advantage of this cost effective and easy way of working.
3 - Content is King!
Why? It can help you reach your customers, improve your brand credibility, achieve better SEO rankings, improve audience engagement, increase website traffic numbers, increase website leads and sales and more...
We call it Blogging and Content Marketing but you may wish to call it your online sales person - it's perfect for nurturing customer relationships and building customer engagement, as well as repeat business.
How? By developing awesome content that can help to educate your customers about what you do and the benefits of your product or service, raise awareness of your new products and solutions, persuade and encourage people to try something they might not have considered trying before, answer any questions they may have about your products and services before they decide to buy, answer any problems your customers might have and what your company can do to solve those problems. Move into 2019 and create awesome content for your customers.
4 - Make your website mobile friendly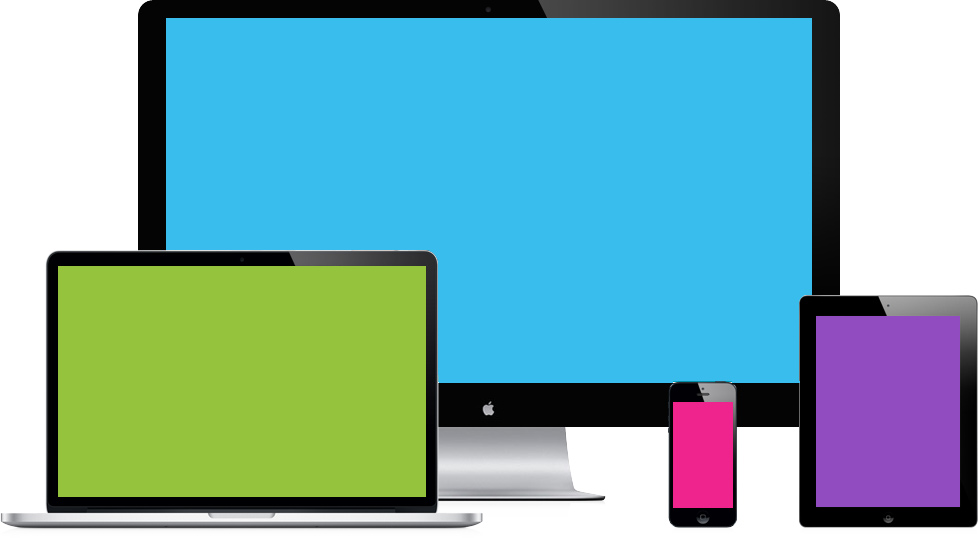 Your customer not only wants, but now expects, a quality browsing experience no matter what device they use and if your website does not change in size or adapt to the screen it's being viewed on, then it's not Mobile friendly.
And with Google's mobile-first indexing now powering over half of Google's search results, that means that Google is crawling and indexing your website based on how it works on a mobile phone versus a desktop computer, so it really shows the importance of your website being mobile friendly.
Even if you're not worried about featuring high on Google, remember that by having a 'responsive' designed website it's your customers that will be benefiting from the mobile friendly experience when browsing via their devices. Move into 2019 and connect with your customer no matter what device they use.
5 - The Power of SEO
According to a recent survey, '61% of marketers say improving SEO and growing their organic presence is their top inbound marketing priority.'
That's a pretty big statistic, and there's good reason for it. So many people now search Google, either for information or to compare prices and details, before making a purchase or calling a business and if you're not high on the search results, you could be missing out on leads and sales.
And with customers looking for ideas and inspiration there's been huge growth in searches for 'near me', so taking advantage of local SEO can really help your business tap into these browsing consumers. Move into 2019 and get your business found online.
Contact us or call us on 0117 4058919 about these digital tips for 2019.
We look forward to hearing from you.